100 REASONS TO VISIT JAMAICA
Here are 100 reasons to visit Jamaica, although the truth is, just one of these is enough to make the trip to the 'Jewel of the Caribbean' a bucketlist item. If you've been before, see how many you've already crossed off your list, and, for those of you who've never been? Start planning what to do first!


1. The Jamaican People
2. Laying on and strolling along white sand beaches … and rocky beaches … and black sand beaches …
3. Swimming in the crystal clear sea
4. Jamaican dark rum
5. The lush, untouched vegetation of Portland

6. A visit to the Bob Marley museum
7. All the colours of the Caribbean Sea as it changes from one end of the island to the other
8. Being in the birthplace of Reggae music
9. A chance to spot Usain Bolt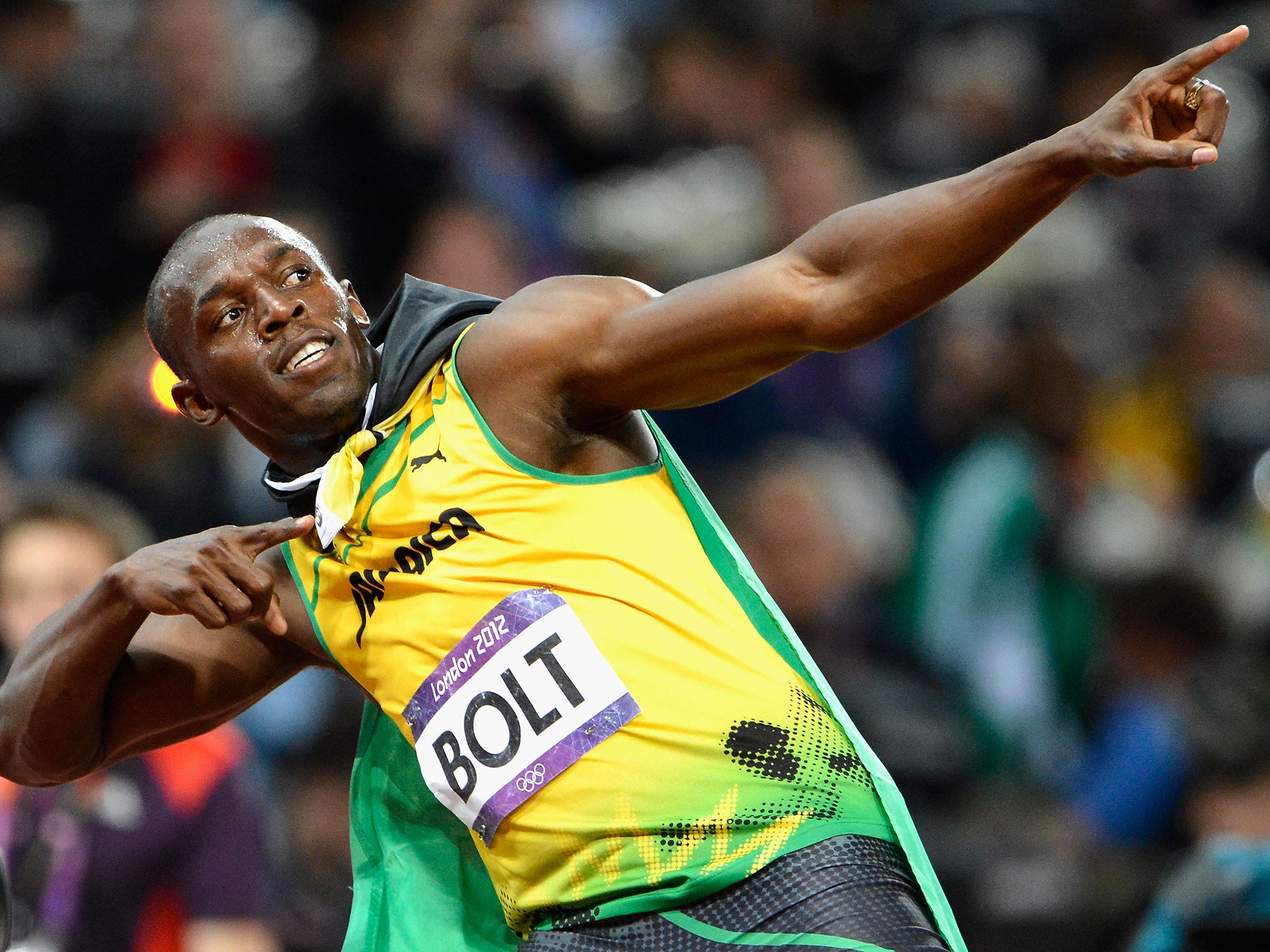 10. Attending Boys & Girls Track & Field Championships Fever (locally referred to as 'Champs') to spot the superstars
of tomorrow
11. Amazing luxury villas and 5 star hotels … and 4 star … and 3 star …
12. Tiny Whistling Frogs
13. Sky juice or bag juice (shaved ice and coloured syrup)
14. Trying the jerk pork and roast breadfruit at Boston Bay… in fact jerk chicken, sausage, fish…
15. Bird watching – Jamaica offers up an incredible range of species
16. Rafting down the Rio Grande or Martha Brae on a 30 ft. long bamboo raft … and then trying to steer it yourself
17. Jumping off the cliff at Rick's Café in Negril


18. Chilly evenings in the Blue Mountains curled up by the fireplace
19. Swimming in Blue Lagoon, Portland
20. Being where dancehall music originated
21. Exploring island history at one of 18 former Forts on the Jamaica National Heritage Trust list, including Rockfort,
which all visitors arriving via Kingston's airport can spot on their way into the city.
22. Distinctive boutique and designer hotels
23. A day at Blue Hole Mineral Spring, Westmoreland or Blue Hole at "Irie Falls" in St. Ann
24. Partying through Carnival season
25. Strapping on a life vest and bonding with strangers on a Sunday as you all climb into a large fishing canoe and
head out to sea from Port Royal to the impossibly beautiful little island of Lime Cay to hang with locals
26. Touring perfectly preserved Great Houses from colonial days as a step back in time
27. Scuba diving and snorkeling to discover a whole other world of tropical splendor below the surface
28. Goldeneye, former home of author Ian Fleming where he penned all of his James Bond novels, and now owned
by Chris Blackwell, founder of Island Records and the man known for introducing Bob Marley and reggae to
the world.
29. Several James Bond film locations, including the famous scene with Ursula Andress and the white bikini
30. Half a Bombay Mango with a scoop of Devon House ice cream in the middle for dessert
31. Off the beaten path waterfalls – Mayfield Falls, Cane River Falls, Reggae Falls, Tacky Falls and so much more
32. Standing for the national anthem at the cinema and the theatre before the show
33. Market day at a vegetable and fruit market
34. Banana Chips (join locals in sharing the news if you spot the elusive Chippies brand)
35. Firefly, formerly the home of Sir Henry Morgan, first an infamous pirate and then Governor of the island. Next,
home and final resting place of Sir Noel Coward, English playwright, composer, director, actor and singer, most
well-known for plays like Blithe Spirit, who entertained movie stars and royalty over the years at his home.
36. Kayaking or riding a wave runner out to sea, stopping and looking down through the clear water to the sand
30 metres below the surface and possibly spotting a 5 foot long sting ray
37. Joining the locals for the Sunday night line up at KFC. (Hint: try the BBQ)
38. Snacking on Solomon Gundy and Excelsior water crackers
39. Reach Falls, internationally famous for waterfall love scene from the movie Cocktail
40. Haggling with a vendor at a craft market for the perfect souvenir

41. Discovering 'Peenie wallies', 'Battyriders', 'Fudgie' and 'Nutty Buddy'
42. The National Parks and Gardens, especially picnics on Sundays in Hope Gardens while the steel pan or
military band plays
43. Breakfast of ackee & saltfish, johnny cakes and boiled green bananas
44. Playing golf at one of several Championship golf courses across the island
45. Taking the plunge in one of the many ice cold rivers of the 'land of wood and water'
46. Streetside 'drum' or 'pan chicken'
47. Scotch Bonnet Peppers
48. The legend of Annie Palmer, White Witch of Rose Hall Great House
49. Doctor Birds (long tailed humming birds)
50. Driving the three miles of the winding road through Fern Gully, laid along the exact route of a former river bed
and home to an enormous variety of ferns (it is said over 300) and other flora. (Stop off and take a pic with
one of the wooden carvings of "exaggerated males" for a small fee at one of the craft stalls along the route.)
51. Saying 'I Do' in paradise
52. A visit to Trench Town Culture Yard, former home of Bob Marley and to learn the history of the Government
yards in Jamaica.
53. Jamaican sweet treats - Gizzada, grater cake, plantain tarts, coconut drops, 'Blue Drawers', tamarind balls,
sweet potato pudding, Easter bun and Christmas pudding
54. Explore amazing caves – Green Grotto, Nonsuch Caves, Two Sisters Caves and more
55. Partying with locals and people from all around the Caribbean on the mound and in the stands at a cricket
match at Sabina Park
56. Everything on the menu of Jamaican fast food chain, Island Grill
57. Irie FM, the all reggae radio station
58. Standing at the top of Blue Mountain Peak at dawn
59. Trekking into Cockpit Country
60. Sleeping policemen (ask and all shall be revealed)
61. Discovering your 'Foot bottom', 'head top', 'neck back' & 'hand middle'
62. Rum bars – drinking white rum while learning how to play dominoes or ludo
63. Driving through the Gorge along the river and across the famous Flat Bridge
64. Ginger tea, Rum and ginger, ginger beer, and traditional Christmas sorrel drink laced with ginger
(Jamaicans love their ginger)
65. Passengers in airplane cabin applauding a safe landing when a plane lands
66. Drinking an ice cold Red Stripe
67. Sunday evenings up at Dub Club in Kingston, listening to music and seeing the lights of the city below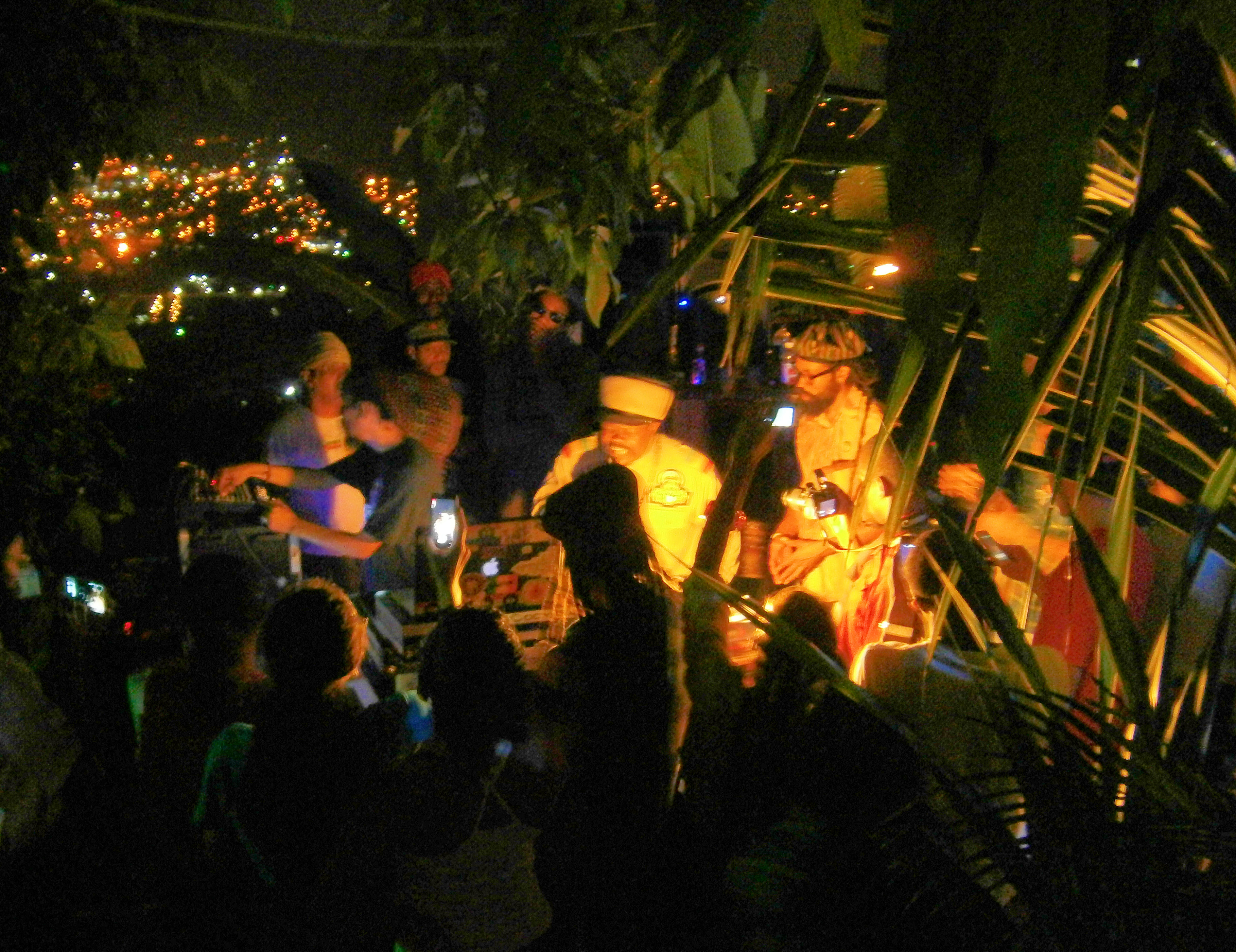 68. Discover a mento band, preferably one playing on beach so you can start dancing right there
69. 'One Stop' shops where you can buy anything
70. Port Royal, site of former 'wickedest city in the world' home to pirates and buccaneers
71. An outing to YS Falls, and ziplining along its length
72. Attending the Accompong Maroon Festival and witnessing the emergence of the new Young Warriors
73. Crocodile and wildlife spotting on the Black River Safari
74. Watching the sunset in Negril

75. Lunching on fried escoveitch fish with bammy or festival out at Hellshire or Fort Clarence beaches.
76. Enjoying a nice cup of fresh Blue Mountain coffee at Gap Café in Irish Town
77. Vibing all night at a concert with locals 'til dawn– Sumfest, Rebel Salute, Major Lazer & Friends,
Rock Steady & Ska Music Festival
78. Riding bareback on a horse in the Caribbean Sea
79. Drinking a freshly chopped open cold coconut water and then eating the jelly by the road side
80. Trying Jamaican fruits - Star apple, Otaheite apple, almond, blimblim, jackfruit, duppy soursop, hog apple,
jimbilin, iney guinep, kamranga, juneplum, naseberry, pomegranate (panganot),passion fruit, ortanique,
a variety of mangoes, several types of pineapple, bumpy and honey banana, pear, rambutan, stinkin toe
and so much more…
81. Driving through Bamboo Avenue
82. Trying every type of Patty – beef, chicken, shrimp, lobster, callaloo and more, from every brand -Tastee,
Juici Beef, Mother's, Brick House, Devon House Bakery … (it could take some dedication)
83. A visit to the indigenous Rasta Village and conversing with a mystic

84. Becoming a Jamaican bobsledder, sort of... by jumping on the bobsled ride at Mystic Mountain in Ocho Rios on a
family outing
85. Fantastic deep sea fishing and 2 major Marlin Tournaments
86. Floating around in the sea at Doctor's Cave Beach and testing the mythology of its healing properties
(we predict you'll feel better than before you got there)
87. Stopping at Middle Quarters for a bag of Pepper Shrimps on a road trip across Jamaica
88. Swimming with dolphins with the kids
89. Holding a baby crocodile at the Swamp Safari Village
90. Running alongside the 7 mile white sand beach in Negril when you participate in the Reggae Marathon
91. Spending a Saturday at Jamnesia in Bull Bay near Kingston learning to surf with Rastas, the first surfing
family of Jamaica, then listen to live music into the night

92. A visit to Maroon Town and the healing waters of Nanny Falls
93. Street dances ... listening to Reggae & Dancehall from huge speakers and learning the latest dances
94. Trying the ganja at the Stepping High Festival
95. Stopping off for Street Food along the way while exploring the island
96. Swimming in the luminescent sea at Glistening Waters in Falmouth
97. Enjoying an ital meal for dinner
98. Climbing Dunns River Falls
99. Going to a theatre production and laughing along with Jamaicans when you get the jokes
100. Learning a few words of 'patois', the local dialect
Did we forget anything? Let us know what 'must do' Jamaica Experience you think should definitely be added to this list
Sign up for our Newsletter
You should see:
---
Popular Posts