It's no secret that weddings can be quite expensive. But unfortunately, it's common for the honeymoon to take a hit in its wake. Sometimes it's not necessarily even a budget issue, but rather the time off of work that presents a problem for newlyweds.
Either way, there's a solution. The best fix is to register for your honeymoon, as guests will help pay for you and your fiancé to take that vacation of your dreams. However, if time constraints pose as the main problem, the other fix is the shorter, but just as exciting "mini-moon."
What is a Mini-Moon?
While the concept is certainly nothing new, the name is starting to make waves in the wedding and romantic travel industry. So what are they? Mini-moons are quite simple: a closer-to-home romantic vacation (often times much less expensive). Generally speaking, a mini-moon consists of one within driving distance or a short flight and most often translates to just a few days away.
The Benefits of a Mini-Moon
Less traveling time means more enjoyment in the actual destination of choice. Consider making a road trip out of it and turning your vacation into a bonding experience. Plus, your wallet won't suffer quite as much and perhaps your plans to buy a home sooner rather than later won't have to be put on hold, after all.
Consider venturing to one of our nation's great cities and booking a Romance Package for your room. Simple touches will give your time away the feel of a romantic vacation, along with a chilled bottle of champagne, a bouquet of flowers, breakfast in bed, or a relaxing couples massage.
While many newlyweds may worry that a mini-moon may be too brief for their liking and instead choose to wait it out until they can afford a "dreamy" honeymoon, a mini-moon would certainly serve as a memorable prelude to another honeymoon in the future. After all, a couple can never go on too many romantic vacations together!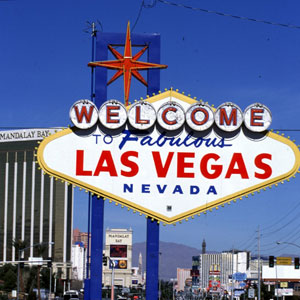 Hot Mini-Moon Destinations

Las Vegas - Paris and Venice may be far away, but you can still get a little taste of them in Vegas. Think luxury, endless entertainment, world-class gambling (if that's your thing) and great food. Keep in mind that the summer heat brings cheaper prices!
Miami - Beautiful beaches, perfect weather and its desirable Latin flair are all reasons that Miami is the perfect tropical oasis couples can escape to after the big day. Consider a stay in the heart of South Beach and if time permits, rent a car and drive a few hours south where you'll find yourselves in the great Florida Keys.
San Francisco - Often voted as one of America's most romantic cities, San Francisco is a great destination to visit on your honeymoon. Rent a car and drive north to wine country for a day or stay in the city and explore until your hearts are content. Catch a cable car, stand on the Golden Gate bridge or even marvel at the historic Victorian-styled homes.
New York City - The romantic allure of "The Big Apple" is one that couples rarely resist. Tour the city on bikes, picnic in Central Park, catch a Broadway show and visit the famed Times Square.
Sign up for our Newsletter
You should see:
---
Popular Posts